Channel Connect 2023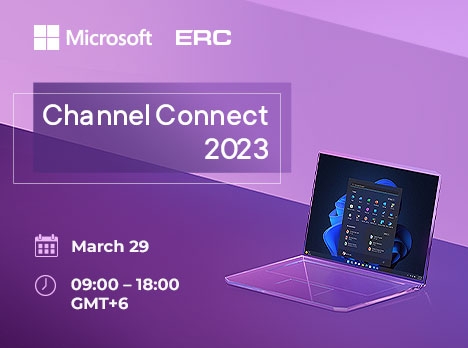 We invite you to Channel Connect conference, which will be held in Almaty in a hybrid format. Each attendee will be able to connect online to participate in the event.
Channel Connect is an excellent opportunity to learn about Windows, Microsoft Office, and Microsoft 365, new devices, trends, and industry changes.
Date: March 29, 2023
Time: 06:00 – 14:00
During Channel Connect, you'll have the opportunity to hear important news from Microsoft and partners, and you'll also hear about business drivers, neural networks, and artificial intelligence opportunities.
Agenda:
new features of Windows
overview of trends in the market of computer solutions
commercial products of ASUS
presentation by a representative of Dell
security: news about Microsoft products
why updating operating systems is an essential step towards security and how SOC can help with this
purchase of licensed products
Genuine Club, a club of trusted suppliers
Microsoft partner program
Microsoft ExpertZone training platform
recent advances in artificial intelligence tools: cognitive and Open AI services in Azure
responsible business
why it is important to be eco-friendly
summarizing the conference results