Twinkly announces new Twinkly Home Range Products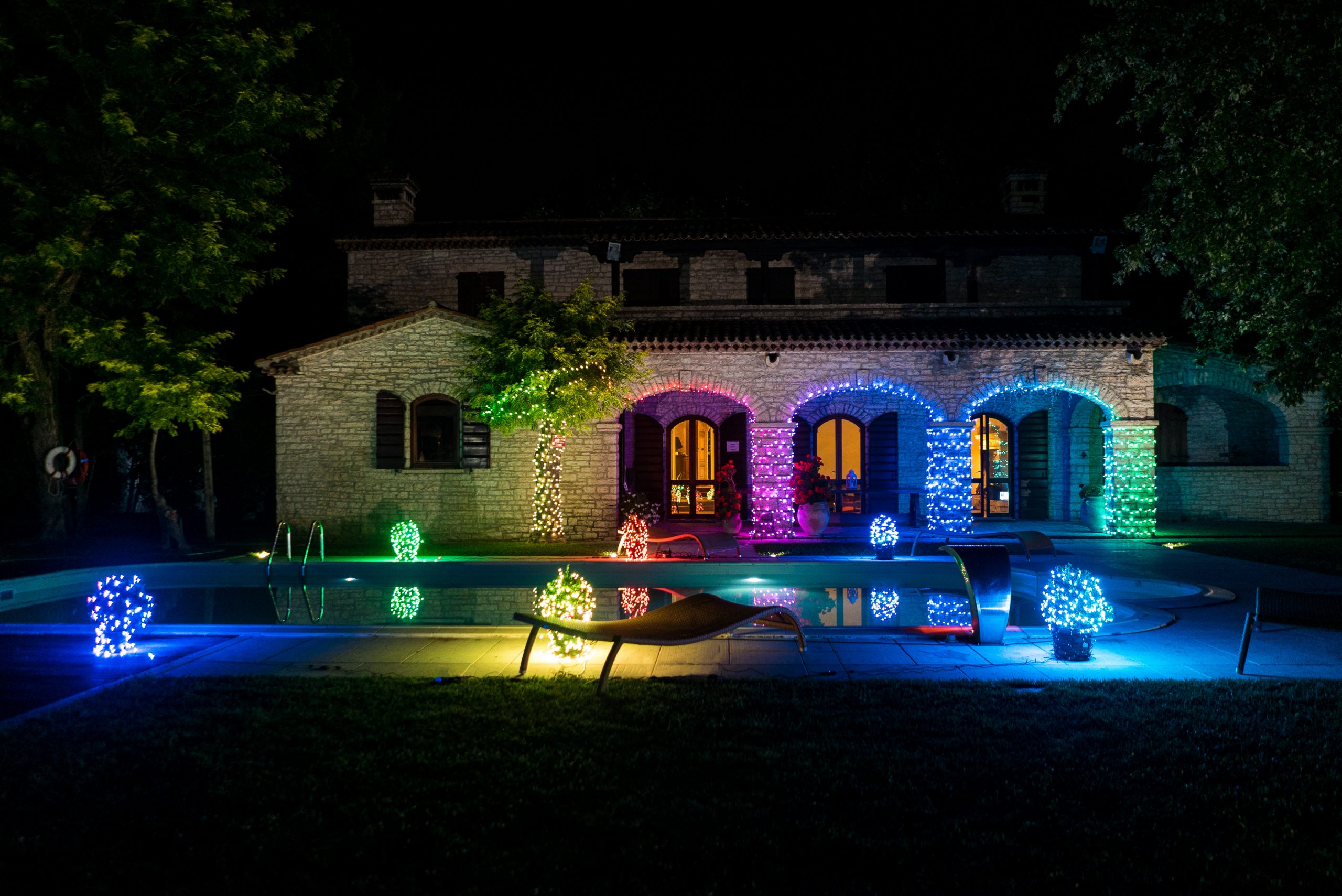 25.05.2021
New series of Twinkly Home Range products – Line, Flex and Squares.
January 11, 2021, Milan, Italy – under the Twinkly brand Twinkly's new range of home products was announced at CES 2021. The new Twinkly Home Range product series is specially designed to unite interior lighting with cutting-edge smart home technology and is represented by three new products: Twinkly Line, Twinkly Flex and Twinkly Squares.
Twinkly's patented Computer Vision mapping technology will be implemented in all products of the new series, giving the ability to accurately and easily determine the position of each individual LED in space. All other favourite features of the Twinkly mobile app will be also available for these product lines, for instance, multiple-device synchronization, downloading, editing and creating new lighting effects, as well as the integration with voice assistants. These cool features will empower the user in interior design more than ever before, combining lighting with decor elements that will redefine current home lighting and decor standards.
Twinkly's new range of home products will be also provided with Bluetooth and Wi-Fi, as well as the effects control via free Twinkly App (for iOS and Android), Google Assistant, Amazon Alexa and Razer Chroma RGB. And already existing and previously released Twinkly LED products such as Twinkly Strings, Twinkly Icicle, Twinkly Cluster, Twinkly Curtain and others will also be compatible with the new Twinkly Home Range series.
The Twinkly Home Series (Line, Flex and Squares) will be available in the second half of 2021.
Twinkly Line – is a LED strip. This model consists of 100 RGB pixel LEDs, with the possibility of expanding the strip for an additional 100 LEDs. Twinkly Line gives users the ability to remotely control ambient lighting and its colour, enhance objects or specific interior zones, for example, a gaming or outdoor lounge zone, and of course to synchronize the effects of Line devices with other Twinkly products.
The Twinkly Line will be available in the summer of 2021.
Twinkly Flex is a flexible LED circuit that takes users to the next level of creativity in their interior design. The Flex products consist of 200 RGB LEDs inside a 3m flexible square circuit that can be used in a myriad of different configurations. With the help of Twinkly Flex you can creatively decorate any interior, create outstanding creations (outlines ???), sparkle different gaming zones, or simply bring some unusual solutions to living areas/ This product series is also compatible with the effects of other Twinkly products.
Twinkly Flex products will be available in the summer of 2021.
Twinkly Squares are LED controllable smart panel groups. Each panel is equipped with 64 RGB LEDs, and they are delivered in sets of 9 or 16 pieces for their further combination and combination. Twinkly Squares is a revolutionary solution that combines the possibilities of creating a remotely controlled LED wall, as well as other interior decor options. Squares, like other Twinkly RGB products, are compatible with each other when synchronized or used with other Twinkly products. This gives unlimited ways for your creativity and implementation a huge number of unusual solutions, from live pictures on the walls to immersion in a fantastic DJ atmosphere, or taking the playing space out of the display.
Twinkly Squares is expected in late autumn of 2021.
About Twinkly
Ledworks – the owner of the Twinkly brand, is an Italian company, whose mission is to bring digital innovations to the world of consumer, domestic and professional lighting. Ledworks has created Twinkly Smart Decor, a patented and award-winning system that is revolutionizing the lighting industry.
The innovative remote adjusted and controlled Twinkly LEDs offer unlimited combinations of colours, scenarios, patterns, inspiring consumers to create and decorate their surroundings right from their phone via a mobile app.