New 2E Gaming chairs: to play, study and work with inspiration and without fatigue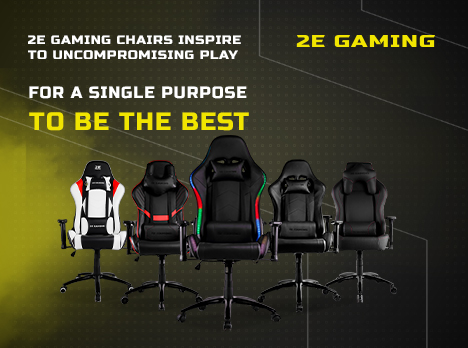 9.11.2022
Five new series of 2E Gaming chairs are can satisfy the most demanding gamers of all ages, with different preferences and requirements for gaming accessories. The series have different construction and design features, but they effectively support the user's back and significantly reduce fatigue during long hours of gaming or working at the computer.
The series are named BASAN, BUSHIDO, HEBI, HIBAGON, OGAMA. In all series (except for HEBI, where the backrest is not available) the backrest angle can be adjusted from 90˚ to 180˚, so the user may adjust the chair as much as possible. The chairs are equipped with a reinforced gas lift of the 4th class, a "butterfly" rocking mechanism, adjustable armrests and anatomical pillows for the lower back and neck (except for the HEBI series).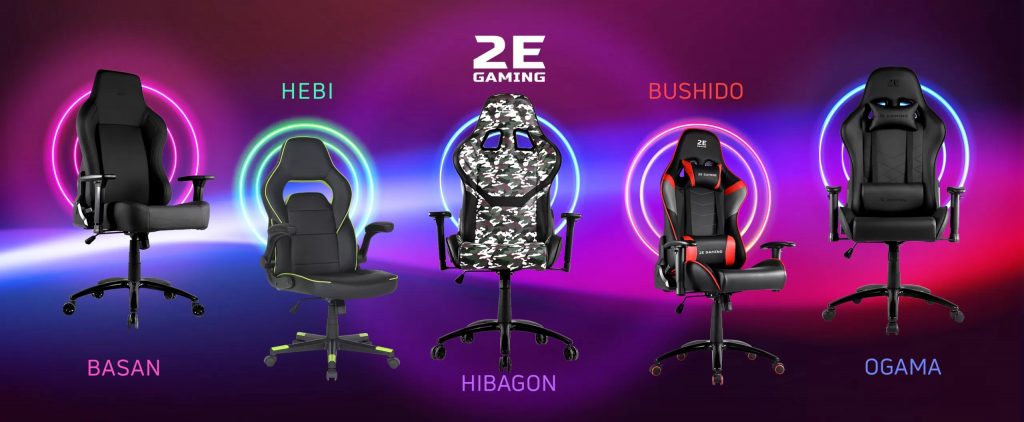 Eco-leather upholstery is easy to care for, it lets air through and removes heat. Almost all new chairs are equipped with it. Except that the BUSHIDO Gray model features a full fabric upholstery for lovers of a more natural feeling.
All chairs are filled with high-density foam. This material is the most optimally and efficiently able to hold the user's body, adapt to it, "remember" bends and also conduct air.
The BASAN series is worth noting a high-quality combination of gaming functionality with an exquisite classic design in black. The upholstery of this chair is made of premium quality eco-leather and has perforated inserts in the seat and back area for better air circulation.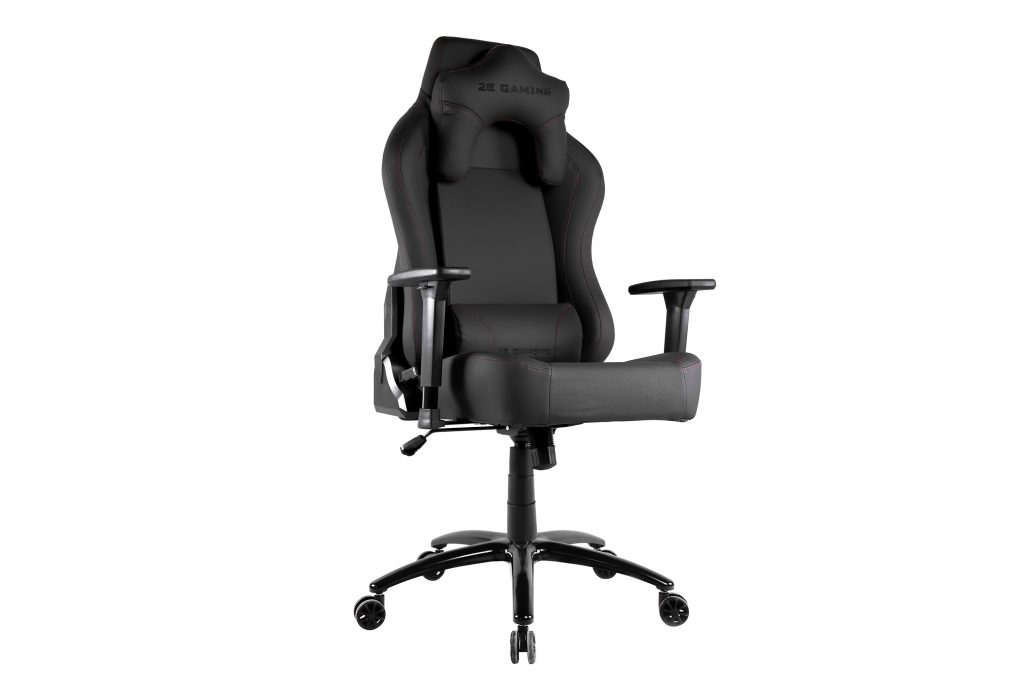 The BUSHIDO series is four stylish, unique designs for all tastes: black, black with red, black with white and sophisticated gray.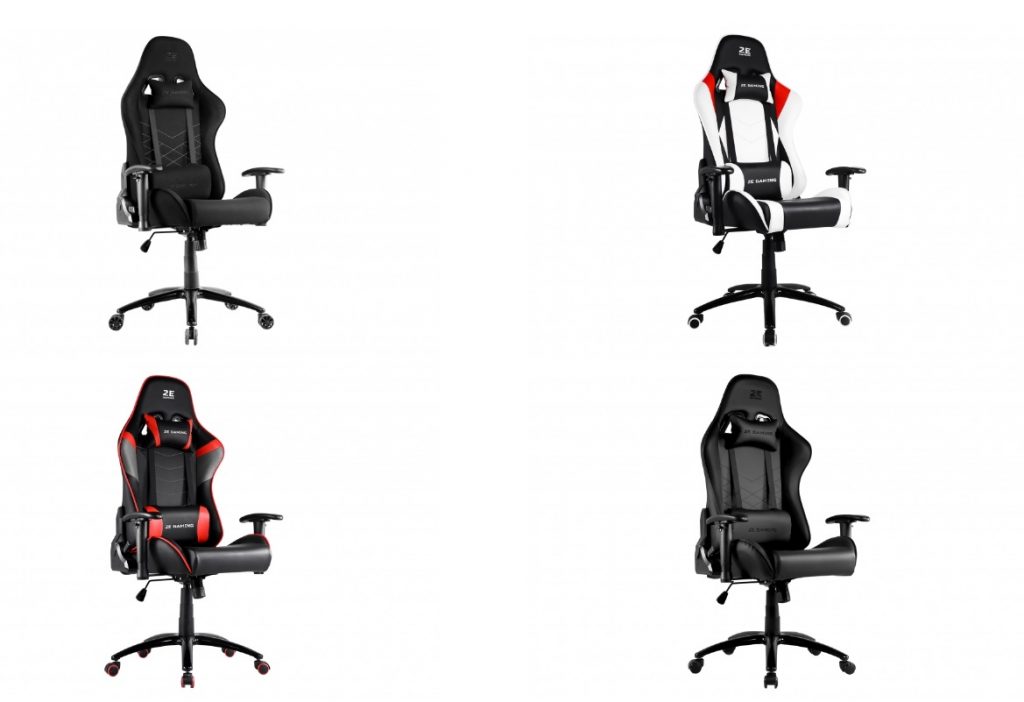 Unlike chairs in other series, which are based on a metal cross and a steel frame with nylon straps, in the HEBI series (two models: black with green and black with white), the cross is made of reinforced plastic. This is due to the fact that the chair is aimed at teenagers weighing up to 100 kg. Therefore, it is strong enough, but at the same time light, so that it is easy for teenagers to use it.

HIBAGON chairs feature an ergonomic design (two models: black with red and camouflage) and 3D armrest adjustment.

Самая яркая серия – OGAMA, ведь эти кресла оснащены RGB-подсветкой с возможностью индивидуальной настройки эффектов с помощью пульта ДУ. Нет необходимости подсоединять кресло к электрической сети, достаточно поместить заряженную батарею в специальный карман и можно часами наслаждаться игрой света.