Engineering Confidence with tvONE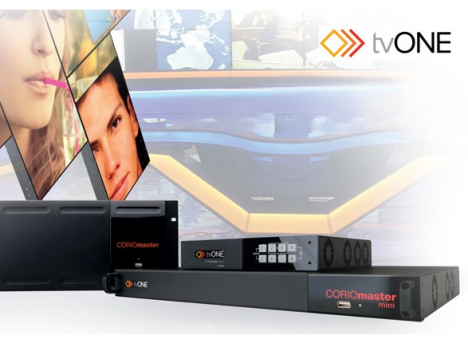 tvONE is a British company which products and solutions are the embodiment of innovation, technology, uncompromising reliability, practicality and an unstoppable desire for perfection.
tvONE's business is aimed at creating the most advanced technologies, so the research and development team is inspired and focused on developing and implementing reliable high-performance solutions, justifying the company's motto – «Engineer Confidence». The most famous developments are CORIOmaster modular video processors and CORIOmatrix switches.
Products equipped with CORIO's industry-leading video scaling technology have several defining features, including maximum flexibility and easy setup, multitasking with advanced features, and of course, long life & service. Scaling of 4K content in real time with image rotation and transition effects on any video wall, including displays of different sizes and resolutions, dozens of signal sources of different formats support are just some of the possibilities.
In addition to complex and multifunctional modular solutions, tvONE has in its range multi-format scalers and signal converters, processors for mixing projectors and multiviewers, affordable and somewhat simpler classic switchers for video, audio signals and graphics, splitters, interface extenders. It is also worth paying attention to the ONErack mounting system for compact and organized small-sized AV equipment installation.

tvONE occupies a leading position in the market of switching and converting equipment for good reason, because all products in the range comply with RoHS, WEEE and REACH standards, the production sites have the ISO 9001 certificate, and the products are widely used in the fields of education, medicine, and culture.
Moreover, given the high level of security and reliability, the brand's devices are suitable for use at state facilities of high complexity level.
And since one of the main priorities for the company is the client trust – tvONE aims to fully satisfy his needs, providing the best technical support.