Stunning new commings in ERC range of products- Sonos Premium Products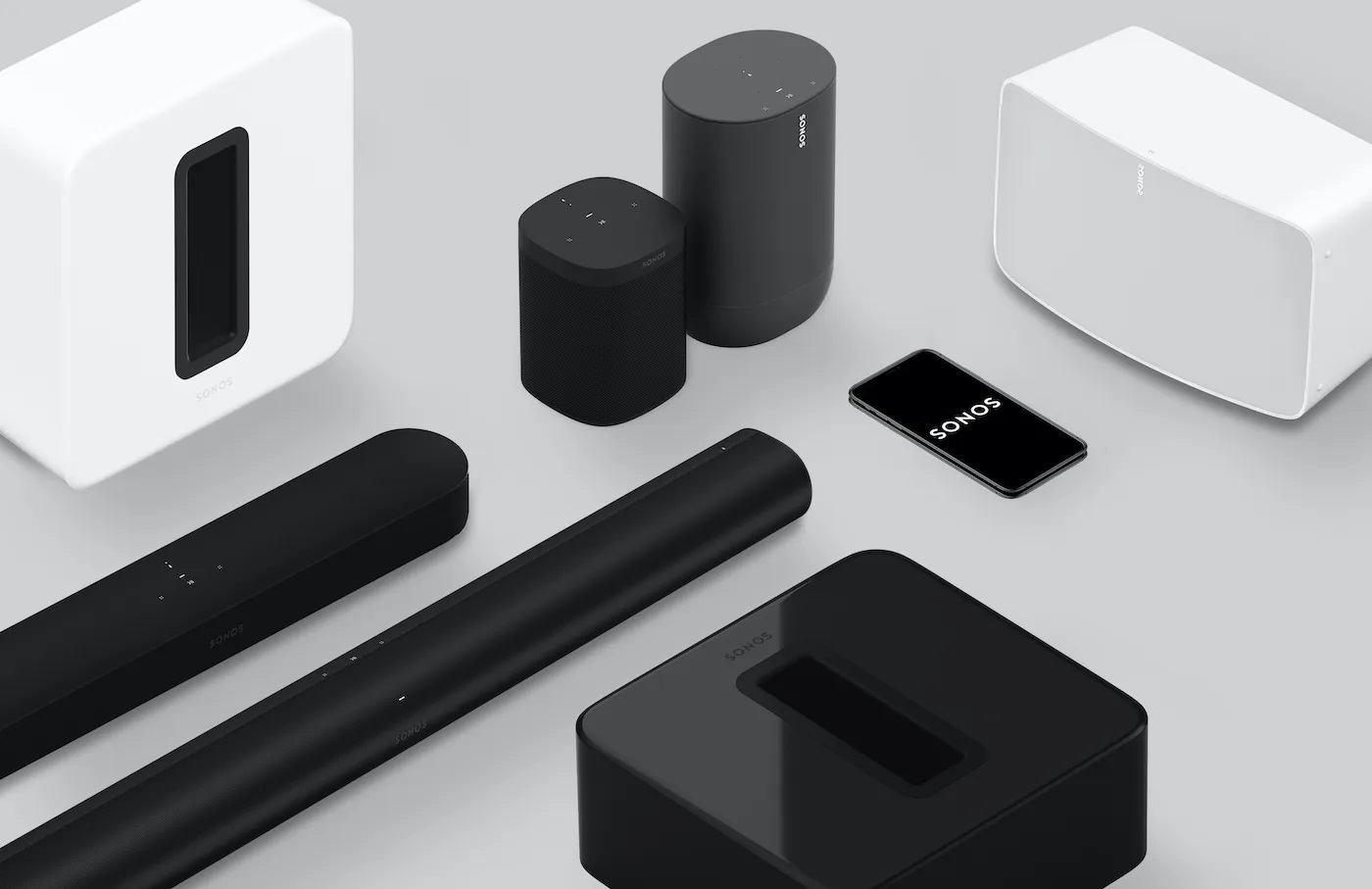 9.12.2020
Great news for connoisseurs of quality sound: ERC assortment has been replenished with a range of Sonos products!
Sonos is a leading manufacturer of the multi-room audio segment. It is a manufacturer of premium acoustic systems with a unique ecosystem and high-quality sound, specially designed for home use.
The company was established in 2002 in Santa Barbara, USA, by four music lovers with the only one goal – to create a universal joint audio system for home use, capable of decentralized broadcasting of any song to any device within the system. Then it seemed crazy, as no one had done it ever before.
Today, the company has a wide range of turnkey solutions for providing any room with high-quality sound, as well as the combining and integrating of systems together within one room, home or business. For this, the manufacturer's assortment includes separate stationary acoustic systems, soundbars, turnkey home theater kits, music players and passive acoustics amplifiers, as well as built-in and outdoor speakers. Sonos allows you to create configurations from only Sonos devices, as well as to expand the functionality of existing acoustic systems, giving them the ability to integrate into a wireless multi-room network and access the Sonos ecosystem.
Sonos unsurpassed sound and unlimited expandability leave no one indifferent.